Chirp. (45 seconds of silence) Chirp (45 seconds of silence) "Is that a cricket? It's November!" Oh, yeah.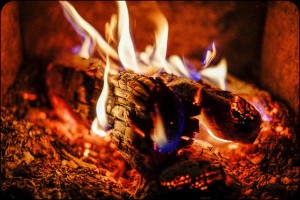 Yep, it's been a year. PaleoPathologist pulls out the 9 volt batteries and replaces them in the various fire alarms in PaleoPathologist Cave.  Now nobody loves fire more than PaleoPathologist. He was after all a Boy Scout, and after that a Chemistry Major. But PaleoPathologist also saw a housefire during a student exchange visit to Sydney, Australia (you cannot even imagine how scary they are up close) and also did some time as a Forensic Path resident (only a month but still.)  Also IW (Incredible Wife) was a burn nurse back when we first hooked our lives to each other 33 fabulous years ago.
IW found out that there are three different alarms that you need: photoelectric, ionization, and carbon monoxide. Each detects a different set of threats. Also a brief Google search sent me to the FEMA site and sure enough you need to replace the alarms every ten years. So we are getting them done today. After all a fire will cause life shortening even more than gluten and sugar!
So how long have you had YOUR smoke alarms? Do you have all three types?